Optimize your hiring process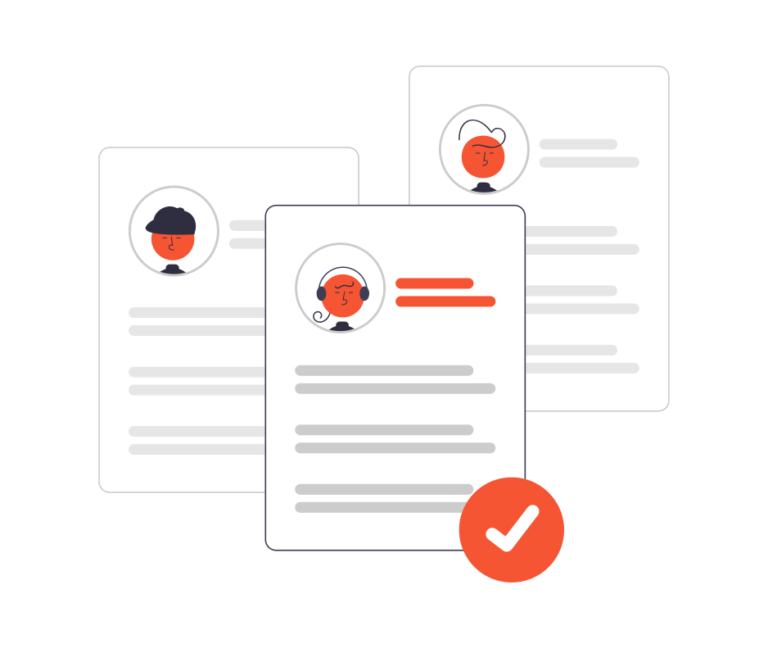 We make finding trainable talent easy and affordable
Finding the right talent from the plethora of software developers can be similar to seeking the elusive needle in the haystack. Sifting through tons of resumes, and scouring the numerous job portals and social media platforms for the right fit can be a daunting task.
Our aim is to help you spot, recruit and train top talent, with ease.
We will work very closely with you – as an extension of your internal recruiting team.
Our selection strategy is tailored to your needs and requirements.
In this age of immediate requirements and instant results, finding the right talent and getting them engaged has become priceless. We will partner with your HR team to design and implement an initial screening and selection process for freshers. Your team needs to meet only a few shortlisted candidates. 
Our partnership with you is the cornerstone of our success. Our strength and success are grounded in listening to your needs and challenges.   
Because we provide a personal, relationship-driven service, we are willing to go the extra mile to ensure your needs are satisfied. We offer our training services – Nano Degree course – to further consolidate your talent hire.
We get to know who you are – your brand, your culture, and your values – to connect you with the right talent at the right time. We will talk to your recruiters and understand your needs and wants. Based on this we will customize our selection process. We will dig into our talent base and get the best fit for you.
We evaluate freshers from colleges across the country for their aptitude and analytical skills and technical know-how. Those who pass the initial evaluation are interviewed by our well-qualified team. Your team can then meet these shortlisted candidates, who we are sure will be the right fit for your organization.
Organizations that truly succeed in finding great talent are the ones that not only scout to fill their immediate positions but also hire candidates who can potentially be groomed as future leaders. That is where
Talent Training
comes into play. You can, optionally, enrol the selected candidates into the Gradious training program and ensure the new hire can be seamlessly integrated with your team. Check out our JumpStart and Nano Degree programs.
Know more
.
 We scour various sources and sift through tons of resume and shortlist likely candidates
A Written Test is conducted to understand the candidates' aptitude and comprehension ability 
The eligible candidates are undergo a Written Coding test to assess their basic knowledge coding knowledge. The candidate is asked to write pseudo code
This would be followed by a Technical Interview by our team
Finally your team can conduct the final decisive Technical & HR  Interview